His pivot may have something to do with him no longer being CEO. At some point he may hope to claim that it was about to take off, just before she cratered it.
We may be certain of one thing: when he does sell it off to a Saudi prince (who found $47 million between his sofa pillows) the decried reason it failed will be because of anything and everyone more progressive than continental drift and not e.musk
Have no doubt, that was always exactly his purpose in bringing in a new CEO. The best part was that whoever was stupid enough to take the job was already the perfect fall guy.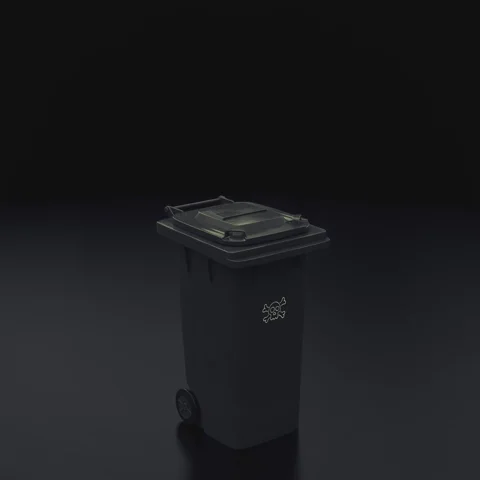 Sobering to think that even a business genius of Musk's stature couldn't prevail against a malicious liberal conspiracy to silence free speech in "the world's town square" by persuading "woke" corporations to unfairly boycott Twitter.
Clearly, the freedom-hating leftists are even more powerful and organized than I had ever dared to hope. Impressive.
Elon still blames everyone but himself, talking about nonsense like "not toeing the line". Really he's probably just disappointed the drop isn't 10% more.
Just saw this on a news site and the below the fold comments were in majority people caping for paedo guy. Higher than normal likes too.
At least he's spending all that money on something worthwhile that will return his investment.
What? Ad revenue is down? After blocking 99% of incoming ad-viewing traffic? Un-possible!
musk's patter is pretty gaudy, too.
I have to give him one thing, he did make Twitter a nice ad-free experience. I looked through that thread and didn't see a single ad. I saw a couple in reply threads.
Oh, that wasn't intentional?

Apparently the "luxury of anything else" includes not fucking up the site, but doesn't include cutting large checks to professional misogynists, transphobes and fascists…
It's fascinating to watch all the new ways Elno et al. are coming up with to fuck the site. Increasing ad frequency (presumably to make up for the decreasing amounts people are willing to pay for the ads), cutting off access to all their users… Some of the ads I've seen lately looked like just some random dudes' tweets - I can't tell if they paid to have their seemingly random post promoted, or Twitter itself started promoting random posts for some reason. Some people were talking about seeing ads on videos - which is absurd enough, given the short length of Twitter videos, but they were getting added to promoted tweets, too. That seems like a pretty good way to discourage anyone from taking out ads on Twitter, that weren't scared away by everything else that's happened…
Lately it seems like every fourth or fifth post is an ad. They're seriously low-rent and often shady, but there do seem to be a lot of them (though they also don't seem evenly distributed, for some reason).
The only two I saw, which were not in the main thread, were for some mobile solitaire game. They do not seem to have much of an advertiser pool left.
I guess he's not doing it for the money, but for those future baby value containers.
For a while, just after they lost their big-name advertisers, I wasn't seeing many ads at all, but then they dropped the ad prices and those advertisers got replaced by scammy and/or low-rent promoted tweets. Seems like they keep dropping the ad prices. Some of the latest promoted tweets aren't even obviously ads (they don't seem to be selling anything - they just look like tweets from a regular user trying to get attention), but they might be scams. Now I'm sometimes seeing more promoted tweets than ever. (Though I wonder if I'm seeing a lot right now because I'm manually blocking ads - it feels like it's spawning new ads every time I block one.)
Twitter ad revenue down 59% and it's losing money again
Again?
Well, last week he started paying rapists like Andrew Tate and Nazis like End Wokeness for their content.
So if you're giving Twitter $8/month for the blue check, you're directly funding Nazis. If you're giving their advertisers views, you're indirectly funding Nazis. If you're giving them the finger and abandoning them completely, you're at least not contributing to the problem.
Hopefully Prince Bonesaw will soon want to cash in on all the profits he invested in at Musk's insistence. Or maybe Musk will simply follow the MyPillow guy down the shitter.