That is awful. I'm so sorry people have to live with this.
The slow progression of the attempt to turn Britain into North Korea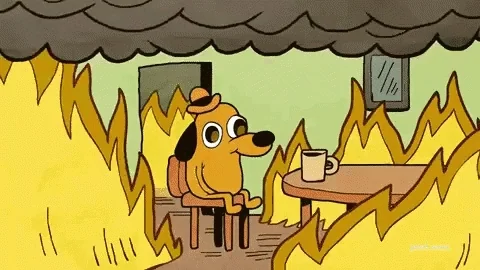 Every fucking day.
Here's a surprise.
two months into the job, the new head of London's Metropolitan Police says that 10% of the force can't be trusted with the public:
One of of 100: maybe I'd call the one a rogue.
10 out of 100: that's the system working as intended.
I think it was inevitable, after me saying that the Lib Dems were the only UK party I could vote for. I can't safely vote for any of the major parties now.
Maybe Class War is OK?
Producers of the only good British tabloid newspaper.
Why must this game of Fuck, Marry, Avoid be so horrible?
It's more like a session of Call of Cthulhu, where you do what you can with dynamite, then eventually go mad.
Holden admitted firing the shot from a machine-gun but said his finger slipped on the trigger when McAnespie, 23, passed the checkpoint in Aughnacloy, County Tyrone. He was hit in the back by a ricochet and died at the scene.
Mr Justice O'Hara, sitting without a jury, ruled that Holden had pointed the gun at the victim and pulled the trigger while assuming the gun was not cocked. "That assumption should not have been made."
I've been a civilian all my life, so can some military-trained folks chime in? Are soldiers not drilled to always have their finger off the fucking trigger until they intend to shoot? Like, before they're handed live ammunition?
ETA: I appreciate that it can be difficult for prosecutors to prove certain things, and sometimes they need to apply charges they know can stick. But I'm not sure who actually believes this was an accident.
True. There's no reason to have one's finger inside the trigger-well unless you intend to fire. But if everyone did what they were supposed to at all times there would never be negligent discharges.
The soldier asserted that his hands were wet, causing his finger to slip and somehow apply the necessary 9 pounds of pulling force to pull the trigger. This also implies that the seperate safety switch had been disengaged, allowing the weapon to fire.
The investigation determined that this was the "least likely scenario". Others (like me) would call this an impossible scenario.
Consider also the recent Fire Brigade report that admitted that probably every public service is riddled with misogyny, racism and homophobia (to say the least.) And that's almost certainly also true of any corporation that's bigger than about 1000 people - any organisation where no part of the management is endangered by simply ignoring it.
It's a massive, massive problem that - like climate change - we've been pretending about in the hope that it won't get worse because we've accepted that it won't go away unless we make enormous changes to our social structures.
Not sure if this is the best place for this.
Anecdotally, I think a reason behind a chunk of that productivity gap would be that almost everyone I know from NI used education as a way to GTFO.
Almost everyone I know from NI got TFO. I've no family there any more.