I heard some Cartel dude call Ted a "pinche pendejo" which is technically wrong, he's a grande pendejo, FACT!
If not for Donnie the Dipshit, Ted would have been our most recent GQP president. Never forget that little detail, folks.
Pinche Grande Pendejo.
ETA: Coming soon to a Taco Bell near you…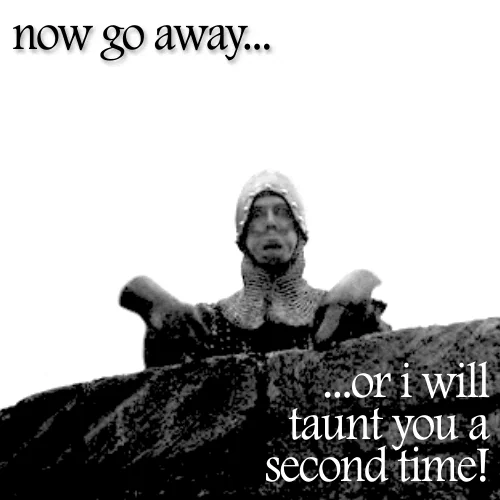 You can also get it in supreme with extra sour cream.
God, literally 2 sentences out of cruz and my stomach is turning. What a disgusting pile of shit of a person.
Unlovable. That's the word. Like, I bet his own mother is like "yes he's my son, but it'd be excessively effusive to say I love him"
I think the appropriate sobriquet in this case is chingadero corrompido.
This is the worst thing that happens to someone. To avoid such horrific treatment, Ted should leave his wife and family and all his possessions, swim rivers, hike over mountains. and evade hostile soldiers and police so that he has a chance at a better life.
does that tactical vest have LAPELS? is that so he can put his little flag pin on there?
"We don't have any actual footage, but I swear, right before you turned on the camera, there were multiple "smugglers" taunting us."
Only a giant, old sack of shit like little Ted could produce such a foul stench of dishonesty. We already know he'd sell his entire family out just to prove a point/ cover his ass.
desperately trying to make a fake border crisis into something real.
His family certainly would.
TED Taunts: it is the educational and cathartic game for all the family! Expand your vocabulary, and vent your spleen! "Oye, Ted, eres un pene enfermo!"
He would have been the Republicans' 2016 candidate for President. Not at all convinced he could have amassed the number of cult members needed to eke out that electoral college win against Hillary.
Any time one of those right-wing dipshits decries any effort to improve something as being hypocritical because the person suggesting the improvement isn't perfectly ideologically pure, let's remember to point out that Ted Cruz escaped to a Cancun resort mere weeks before heading to the border to whine about Mexico and Mexicans.