You can magnetize cutlery (well depending on what they are made of) sounds like someone had fun doing that but did not get them all.
Good quality tableware is typically made from 18-8 (300 series) stainless steel, and isn't magnetic. Kitchen and pocketknives are usually 400 series or equivalent and are attracted to a magnet.
No idea what Bob Evans was using. Is it possible that the magnetic ones were steak knives?
That in itself isn't really a point against her. Osteopathic Doctors in the U.S. are real doctors (in other countries, not so much).
Key takeaway:
In modern medicine, any distinction between the MD and the DO professions has eroded steadily. The training of osteopathic physicians in the United States is now virtually indistinguishable from the training of allopathic physicians (MDs).[4]
Nope they were table (butter) knives. Interestingly, a magnet would stick to some of them, but not all, so they were definitely different materials.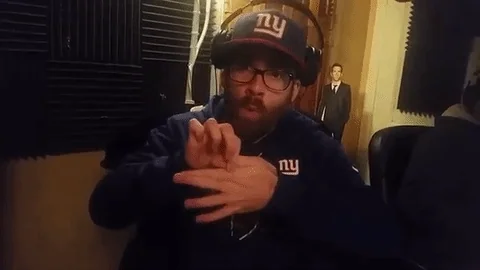 OH NO! VACCINE INJURY!
If only this were true. I need a new place to keep my keys.
Those dastardly vaccine scientists figured out how to magnetize brass!
They are real osteopathic doctors.
A lightning bug is a real lightning bug; it isnt real lightning.
But how is the training "the same" if the DO candidate goes to an osteopathic med school and not a med school-med school?
She is among these august personages:
I think some restaurants use a magnetic thingy to easily grab cutlery amid dirty dishes and such. Some pieces end up magnetized. I had a magnetized butter knife at a diner a couple weeks ago and looked it up.
That kind of video is stupid. I woul like to see someone with the nerve to take a magnet to the vaccination station and trying to stick it on a vial of vaccine. By the way, do all vaccines contain magnets or just selected ones?
Again, in the United States there is really no meaningful difference between an MD and a DO. The training is the same, the licensing works the same, the rules for what kinds of medicine they can practice is the same.
Many people are thrown by the name because in most countries the term "Osteopathic Medicine" is associated with complimentary/alternative/woo medical practices such as Chiropractors, but that is not the case in the United States. They are real doctors who can and do practice exactly the same kinds of medicine as MDs, practicing side by side in the same clinics and hospitals and operating rooms.
Nor are DOs necessarily more prone to spreading completely bonkers conspiracy theories or anti-science views than MDs. Just look at Ben Carson: he has an MD but believes that Egyptian pyramids were grain silos and the theory of evolution is the work of the Devil.
Boy have they got brass necks!!
Yep. Getting metal to stick to your body has been a parlor trick for a long time.
Thanks, but I'd much prefer you keep her. I was hoping she'd demonstrate by "sticking" a 50kg weight on her head, from a height.
Where's a not so random meteor when you really need one?
Perhaps we can tap them to solve budget issues by materializing quarters from behind the ears of children?
She's not from Australia, and was actually banned from entering for a lecture series promoting her cult. She was considered an "undesirable alien".
So, sorry. She is a home grown American crank.