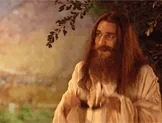 There's the "All Dogs Go To Heaven" loophole for you.
Reached for comment, the doggo expressed his gratitude to the church: "For I was hungry and you gave me something to eat".
Exactly. I think Jesus would have let the pup have the bread
Don't worry. He'll be back in a few days. Good Boy, There's a Good Boy.
Alternate headline: Dog eats God
Probably a way to make a palindrome there
A bit redundant, given all dogs go to heaven.
The "Body of Christ"??
So all this time it turns out Jesus was made of dry little crackers.
Well. . . at least he bleeds wine.
To be fair, they are ALL crackers.
he got his when he went home to heat them up.
I sure hope there isn't a dog version of Inspector Javert.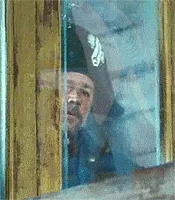 Took me a second to figure out the reflection
I don't even know what that's about. I just picked the gif based on the story.
As altar boys we naturally had access to the sacristy where the priests stored their vestments… and the church's supply of unconsecrated hosts. We would occasionally dip into the supply to sample the completely tasteless wafers. Zero-value as a snack, but the exquisite naughtiness was worth the transgression.
I was an altar boy in the Orthodox church, for years I had no idea what my Catholic friends were talking about, "wafers"??? – we had actual leavened bread in church (I had to help the priest bake it once, made in these little biscuit shapes that were then cut up into chunks for communion) and it was not bad.
They do pair well with sacremental wine though. They'd dissolve together into a yummy mush. And the big one that the priest used was great with ice cream.