"Daddy never taught me to ride a bike"
-Eric Trump
Was just coming here to say it's likely jealousy since he lacks that skill…
"If my father was president, he'd be saying some dumb shit that everyone knew was completely meaningless!"
Yeah, real compelling there, Eric, you wet sack of barbershop floor sweepings.
Also, WTF is up with the Fox hate for bicycles (at least when ridden by Democrats. I'm guessing if Trump rode one, they'd speak endlessly - and breathlessly - about how it showed he was a fit strongman). It's like if you're not actively trying to fuck up with the world with your transportation choices, you're some sort of weakling (again, unless you're a Democrat, in which case it shows your hypocrisy). The Republican brand is just so toxic in every possible way.
I mean…
Y'know, I'd pay good money to see that.
Moderate exercise and reading are associated with lower chance of dementia. Poor sleep hygeine (such as using electronics and tweeting at 4am) and a fast food diet is associated with greater risk of dementia.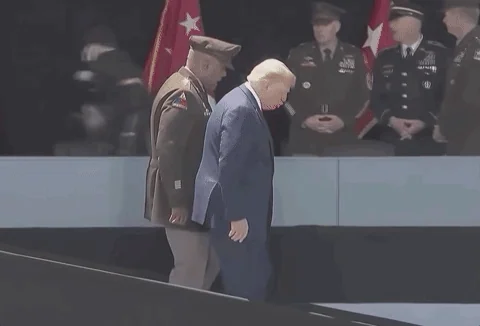 This kind of thing plays well to the intended audience, who will never question it or see it as hypocrisy.
(daddy slaps his face) GO PUT ON A SUIT!.
I think you provided the answer. Knowing that buffoon could never perch his ass on a nimble bike, it's a safe avenue for critique.
But I guess that supposes a consistency and sense of shame they all clearly lack. Maybe just toxic masculinity?
Pretty sure that's a Wonkette gif. They are masters.
I pass gifs and memes between the two sites all the time.
Tabs was magnificent today. Wait for it…
Praise Daddy all you want, l'il Trump, it will never make him love you. Though I'm sure you confuse his callous sociopathy with strength too.
A reminder that he's not the stupidest of Biff's sons.
You guys!!! Alas, though I'm missing the Wonket, I am not posting there any more.