Bewitched, bothered, bewildered, and befuddled…
I got a direct lesson in that after I transitioned and had my first job interview presenting as a woman for an engineering job. I had 15 years experience at that point, most of it doing exactly what this job entailed. I had interviewed for a number of jobs in my previous life, and they all had one thing in common. The interviewer always just took my qualifications on my resume for granted. I was never questioned on that, or tested, or anything remotely like that. The interviews were always more about my career goals, what I was interested in working on, etc. In other words, trying to figure out if I was a good fit for their company culture. When I interviewed presenting as a woman, the experience was totally different. I got quizzed, verbally. And I was not ready or prepared for an interview like that, and I got thrown off balance mentally, gave a stupid answer at one point, and did not get the job. It took me awhile to realize what had just happened. If anyone ever wants to question whether or not privilege is a real thing, just ask a trans person.
Can someone remind me what pills 1950s housewives were given by doctors?
Apparently this one was super popular:
Yes, though they only prescribed that one after a woman's 19th nervous breakdown.
10 to 1 he's divorced and alone. If not, I pity his wife.
The're also "mother's little helper".
Don't forget the amphetamines and valium!
Thank you for sharing that video. My experience has been very much like hers. That part about how when people are constantly questioning whether or not you know what you're talking about starting to make you question yourself whether or not you know what you're talking about…oof…yeah that's definitely happened to me. Still happens to me. Also, I was not expecting the last two minutes of that to make me cry, but here we are. That hit a little too close to home as I'm still estranged from my parents. I'm glad hers tried to understand. Mine have not.
Aw… I'm sorry. That really does suck.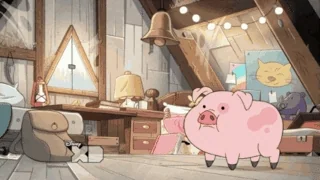 Also…
Ooh, that last gif is doubly appropriate. Colin Mochrie's daughter is transgender, and he's super supportive.
Oh, that's right! I had forgotten about all that!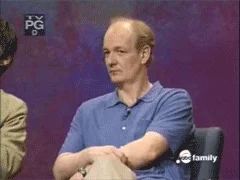 Now, now… it's not REAL fascism unless it comes from Germany in the 1930s and 1940s… otherwise it's only sparkling authoritarianism… /s
That acronym always seems to be up to no good.
Seriously, I hadn't heard this before! It's not entirely true for my GenX cohort, but there are definitely kernels of truth about gender expectations in this song.

He's now earned a W.D. degree: Wad of the Dick.
I propose an addition to the "have children" part of the EIC tax write off, with credit to the "home care" individual for their labor.