Hylarious! "We must stop the politicization of the Justice Department that my father and his boss worked so hard to establish!" Ah hahaha
politicizatiton of the Justice Department must stop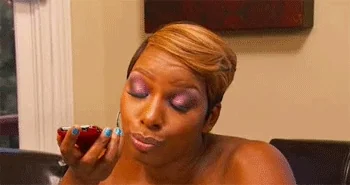 Yeah, I would hope that any American who breaks the law would be afraid. It's called consequences, dimwit.
Job at Fox News incoming?
Sooo… starring Chris Farley as Andrew Giuliani as Will Ferrell?
i couldn't have wished for a better spokesman for rudy. ladies and gentlemen – the next governor of the great state of New York – Andrew Giuliani! LOLOLOLOLOLOLOLOLOLOL what a douche.
Anybody seen that grenade butt plug? I'd like to stuff it in either Giuliani's… mouth.
Hmm. Why wasn't he concerned about the politicization of the Justice Dept from 2017 through 2020?
Oh, that's right. He was a special assistant to Trump.
He reminds me of the guy who turns out to be a robot in one of the early seasons of "Buffy."
But at least he called T "the former President." That was the only non-horrible thing about that video.
Also, I wish he'd held the presser outside of the Four Seasons. Would've been a nice touch.
Did he just claim that Rudy Giuliani is currently in possession of the laptop?
Every time I hear a conversative talk about the "politicization of the Justice Department" it just sounds like they think you shouldn't be able to be investigated for or charged with a crime if you're involved in politics or your crime was somehow related to politics, as if "politics" is some magic get out of jail free card (and of course they just mean "conservative politics"). They are of course, as always, totally fucking stupid.
Beat me to it. I still remember that Large Adult Son here got his start in comedy as a child actor.
"I drive a Dodge Stratus!"
Crap. He just broke every irony-meter in existence.