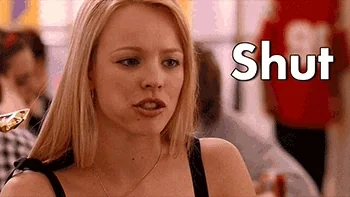 Lost hope that justice might be miscarried for them?
I'm sure she's implying that Trump is coming back to office anytime now, and they'll all be freed and Hillary will finally, at long last, be locked up…
It's a shame she didn't stay there with them.
"I was in jail, absolutely miserable, and it was about as much as I could stand. And then that Marjorie Taylor Greene showed up and started talking her nonsense and I— I just couldn't take it. I just broke down in tears, her showing up was just more horribleness than I could handle…"
I'm sorry you had to experience that. Hope you get better ❤️‍🩹
Hey, they are almost like me.
"They saw me and they just started yelling, and cheering, and clapping jeering, and crying…"
"These guys – big strong men, big strong men – they came up to me – with tears, with tears in their eyes – and they said, 'Sir…'"
Like DeSantis, she's trying to parrot Trump's moves 'cause she figures she can waltz into the White House someday…
Good. They can all spend the rest of their days in misery and regret for all I care.
I dunno, what do people with guns do when they feel they've got nothing left to lose?
I mean, who wouldn't cry when they realized Margarine is their best hope of getting out of the prison they've put themselves in. No bigger numb nut could be on your side.
I'm sure I would cry if she showed up. Laughing so hard, you just can't stop the tears…
"What they didn't realize was that I remembered them as a faceless mob, but that I didn't give a shit about them except as window dressing for advancing my political career in the GQP."
Maybe it's their deodorants?
i mean, she makes me scream and cry too, just not for the reason she's thinking.
Yikes. Like you're right in her head. Sigh.