"Holy moly, did I really just say that?"
Well, bless your little heart, you did! Don't act all surprised – you chose to run under the banner of the party of bullies for a reason.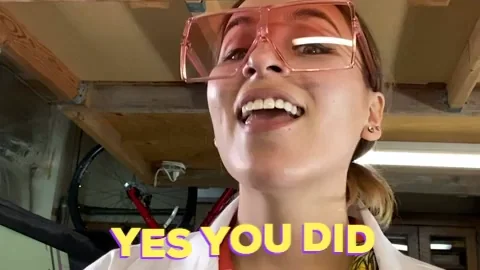 She's got my vote!
For asshole of the hour.
Newcomers. What can you do?
Who would Jesus have mocked in High School?
Not only is she a transphobic POS, but she also wants to ban Chinese students from all Texas universities.
Are the jocks still allowed to give the nerds wedgies?
What is our society coming to if one group can't bully another?
/s
Wonder what her browser history looks like…? It is ALWAYS projection with these people. Whatever happened to live and let live? Why the need to be so hateful and mean?
The article calls her a former teacher, but there's still a Shelley Luther certified to teach in Texas through May. If she is certified to teach, she really shouldn't be.
God this pandemic has been a lightening rod for the stupidest most ill-equipped people, those completely incapable of nuanced thought, to just stand up and show us all what utter pieces of shit they are because that's what they think leaders do apparently. They think leaders get mad, throw tantrums, and then break something because they're scared and mad and don't know what to make of the world they live in like a little fucking baby.
This is what Trump's leadership looked like and here they are… all of them like mushrooms on rot.
She seems nice. Hopefully she's got kids, they see this, and now they get to decide if they're gonna follow the same stupid path, or get out from under the shade of the Shit Tree and be productive and respectful humans.
Or else, you know, they're ridiculed forever because their mom is a cruel monster.
Holy fuckballs, what a pile of steaming garbage.
She says, "I couldn't have kids laugh at [transgender kids]…"
(Emphasis mine, obvz.)
Maybe I'm making too much of this phrasing of hers, but this implies both her desire and her direction that this bullying take place.
Unfuck this whack candidate forever.
If I was willing to be charitable to her, I would say she didn't mean to phrase it like that, but given other things I have read about her….I'm not willing at all.
The party of Lincoln and Reagan really has turned into the party of Karen and Cletus. It's pretty obvious that right wing politicians know that they're being rewarded for being sociopathic pieces of shit.
Why isn't anyone thinking of the bullies?
Her bigotry is 100% authentic, but don't miss the "school choice" subtext here; she is advocating using Trans (and almost certainly Black and brown) students as a whipping post to get us closer to eliminating public education for all. You can see what they've done to the Postal Service when given power, now imagine a nation in which only white, affluent xtian kids have access to education at all. Thats exactly where this is headed and it is methodical, precisely targeted and has been sustained for at least a few generations now. What happened here is that her sneering bigotry overtook her well-rehearsed Heritage Foundation talking points for a moment and derailed her.
I had more than a few teachers orchestrate campaigns of harassment against myself and other poor or disadvantaged kids all throughout my childhood.
Its assault.
Just like putting irritating chemicals in jockstraps.
Also placing hidden cameras in bedrooms and publishing photos breaks a ton of different laws.
In addition, disguising yourself as someone else to trick people into sex is rape.
Yup, those nerds at Adams College should have been doing time.
This, this, this. The bigotry is how they get people to listen, but the true agenda is still the libertarian (and pretty faschy) one coming from the top- eliminate all public services, including education.
This is easily the most hamfisted attempt I have seen to twist transphobia into an argument against public education, but for her audience, she got away with it. She planted seeds of "transgender kids bad, therefore public school bad" and that's all that matters.
While we all chuckle at her pregnant pause and pretend it's a realization of sociopathy, they are still winning at getting the message out.