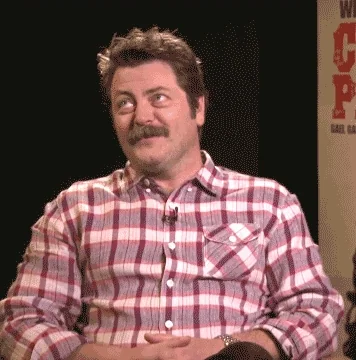 The volcano god will be angry at being denied a sacrifice.
If you ever drop your keys into a river of molten lava, let 'em go, because man, they're gone.
Can anybody say why the guides on the other side rushed to help this guy?
A natural human reaction? You see someone else getting hurt, and you rush to help?
Didn't even need to add the "American" detail; it was obvious!
I just checked in with the Old Gods: The sacrifice only counts if the crater is filled with lava.
Pro tip for US people visiting Italy: if you see italians make idiot things disregarding warning signs and logic, it' because we're idots that disregars safety procedures. Don't imitate us, please.
Same in Iceland.
Until relatively recently there were no fences or warnings close to hot springs, waterfalls and canyons - it was delightful. In the last few years, the signs and fences have been sprouting like mushrooms thanks to - I'm sorry to say - disproportionately American and Chinese tourists treating everything as an Instagram background. So last year, there were people walking on the razor-sharp surface of the lava at Geldingadalir when the temperate just a few a few centimetres beneath their feet was over 1000C. By some miracle, no one was killed or seriously injured.
The Icelanders have a refreshingly pragmatic attitude that if you're stupid enough not to use common sense around natural hazards - well you're on your own, they're not going to risk their lives come and save you.
Hopefully he'll grow out of it. He is currently in his Lava-l stage.
Apparently, your chance of falling to your death while taking a Selfie is 47.3% lower if you use Landscape Mode.*
*I can cite no sources for this, but why take the risk?
BUT… He wants to be "disruptive" and go where no one had gone… And survived
sigh
Tough crowd. C'mon guys, who can say they've never fallen into a volcano?
I've been know to go where I shouldn't to get a photo but never dangerous (except for those alligators but that was a marked trail) or for a selfie. I certainly wouldn't break any rules in a foreign country.
If me and the wife are at a landmark or just want a photo of ourselves I just ask a total stranger and hand them my expensive camera all set on auto or hand them my phone. I've never had a bad experience doing that and most times they ask If I will do the same for them. I'll even offer if I see a couple or a group struggling for a photo.
There never was a crater man than he.