When she inevitably whinges about "cancel culture" in her GoFundMe campaign I hope someone tosses in a dollar to remind her that the correct term is "consequence culture".
Guess she needs to pull herself up by her bootstraps.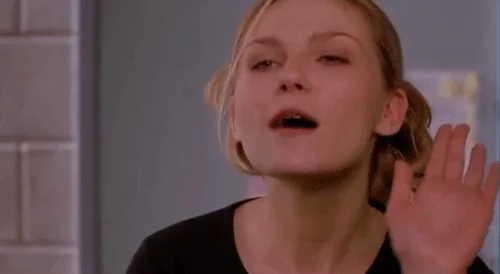 No different that waving an empty gun at people - they don't know whether it's loaded or not and the person with the gun just might have been stupid enough to forget about removing the round in the chamber.
My opinion of the behaviour of this dumpster fire of a human being exactly matches my existing opinion of SAP.
Hopefully wherever she applies to work in the future does a thorough background check.
Also good that they're taking the vigilantes' harassment of an innocent person seriously. The vigilantes who harassed the wrong person and her workplace also deserve to lose their jobs and I'm glad she made a complaint so hopefully they'll face legal consequences like Coughing Karen should have.
Huh. When I posted her employer on that other thread, my post was flagged and deleted. I wonder why?
I have mixed feelings about this. The cougher and the vigilantes all deserve consequences for sure, but the loss of a job in the US often comes with the loss of access to medical care, and over time, housing, food, etc. Just seems like we can be a bit flippant about "lose their job" as a punishment.
(My solution: have a decent social safety net and then toss the fuckers out)
It's one thing to report that her employer has fired her, but another to reveal personal info (such as her employer) as part of the active effort to fire her. Even if it's justified, the latter approaches doxxing and may get removed.
As horrible as this person is, I don't even want to name them anymore until they're charged with something. I'm becoming convinced that Cable TV news and Engagement has just gotten to the point of total symbiosis with anyone on the edge.
You do realize these are the same folks who want that safety net eliminated for everyone else, right? I'd rather not see government support people like this. They should reap what they sow.
Thats a given, regardless of topic.
But given the potential damage these people are causing, lets just say my sympathy gauge for them is running low of late. They're actively hurting innocents…
I appreciate the clarification.
God it would be nice at the very least if anti-mask/anti-vaxx people could see the difference between someone politely declining certain precautions while taking others vs. those being actively aggressive about it, but the "rah-rah-our-team" money will probably flow regardless.
I'm pretty sure that isn't true of all internet vigilantes. In my experience, they run across the political spectrum.
Coughing woman? Sure. It's a pretty safe bet where her sympathies lie. But the people who starting harassing the falsely identified perpetrator? They're probably not people seeking to remove social safety nets.
She should be thrown in jail.
Oh, is there a COVID problem in jail? I'm sure she'll be fine.
The cougher, maybe, probably not a lot of the vigilante folks (as @mototom said). Can't say I have a lot of sympathy for either, but I also think there should be repercussions more on the corrective side than the lose-ability-to-survive-in-our-broken-society side.
(Not-deeply-considered-thought: maybe instead of them losing their job, have their wages garnered for some time and donated to healthcare charities.)