Flight attendants don't guide you to your seat in economy class. It sounds like she took the wrong jetbridge and sat herself down.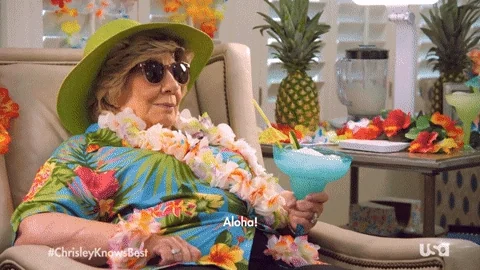 I've heard of some celebrities and ultra-wealthy people who require that hotel staff and flight attendants on private jets and such not make eye contact with them. I didn't think that kind of situation could get more pathetic, but this software company concierge* just proved me wrong.
[* More than 25 years in tech and this is a new one for me.]
Is it just me or is everyone else seeing these disgusting ads on boingboing? Is there any way to report/stop them??

There's a whole topic for that. A lot of people have given recommendations here.
ETA: Ok, maybe not a lot, but it seems to work for them.
a software company concierge
That's an odd job title.
Yep: Google Chrome extension "AdBlock Plus". Or, if you are in control of your own network, I recommend PiHole for your local DNS.
With those, the first time I'm seeing your shocking example of advertisement here on BB, is well, from your post.

Just ask your software concierge. What, they're not answering?.. they must be tied up.
That part stood out to me, too. And, I'm pretty sure they don't repeat seat numbers on planes in general, so it's weird that someone wouldn't look at their ticket, look at the seat number, and realize they were at the wrong seat.
If this all happened within the first few minutes, the pilot probably made the right call.
It's not weird. It's inebriation! TM
I was surprised at turning around too, but then read again and saw it was a flight from Sydney to Hawaii. If somebody is an absolute pill in the first 20 minutes, odds are they aren't going to get better over the next 10 hours.
Concierge services or service is there to resolve issues with products. For example I can think of one large membership based retailer with a history of very open return policies that had to apply a 90 day return policy to large electronics. But they use a concierge service to help customers resolve issues and navigate repairs
Or they played that old seating game and she tried to get in with the first boarders, but when she tried to sit in business class she got herded back to economy…

Same. I've heard of concierge software but never a job title of concierge for a software company.
**goes to check LinkedIn for openings…
I feel like the descriptions of her behaviour must be underselling it. Turning a plane around is a very big decision. Getting clearance to land again, re-entering the tower's airspace and taking more of their resources, finding somewhere on the tarmac to park the plane while they get the stairs (your previous gate will be taken by then and they're not gonna roll out a jetway for this). Then there's getting clearance to take off again, taxiing, not to mention the cost in fuel of doing all this, which either eats into the reserve the plane has, or needs topping up again before takeoff. On top of all that, the airline's schedule at both ends gets all borked up for the rest of the day.
For all of that, the person's behaviour needs to be pretty damn bad.