It's already on Law & Order: SVU several times a year—it's their standard "rich celebrity pimp" story
I wonder if Andrew Tate will join his homeboy Seagal in the exciting world of Russian propaganda.
ETA: He's already doing it for free.
Thank you so much for that summary. I didn't understand this story or what had really happened until your post.
It seems like his getting caught for his crimes was coincidental with his harassment of Ms. Thunberg, but the internet's response to the situation is genuinely heartening.
Maybe the truth will come out during discovery at trial. Could be the prosecutors don't want to show all the tools at their disposal immediately.
DE-STROYED.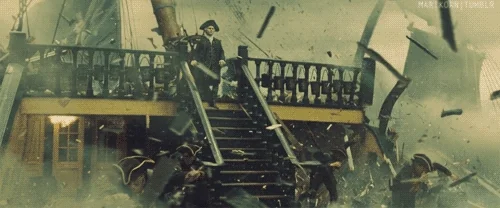 They usually don't show all their cards until the trial, because it helps build a better case. One of the reasons why the feds have been moving so slowly against Mr. little-hands- they want the case to be air tight.
TBH, I was looking for the scene in World's End where the ship blows up on Beckett, but I couldn't find it easily, so I compromised.
That sounds like DIICOT saving face, if the reports are to be believed.
That was a semi-final. The final will now be between a pizza box and a head of lettuce.
It seems to be a trend for these toxic-masculinity-dudebros to make sure they are frequently photographed holding big cigars, because there's nothing that screams "Alpha Male" like publicly fellating a nice long roll of tobacco.
He tweeted a video on Christmas Eve (EDIT: Christmas Day) to say hey, look, I'm in Romania.
Even better, they sell them to recompense his and his brother's victims.
… but the playoffs won't be over until Andrew Tate fights Liz Truss for third place?
Then DIICOT added, "to all suspected criminals, please continue to use geospatial identifying features in your videos since we totally aren't looking at things like that. Thanks!"
Isn't that offered on the same website where Tate describes how he made his millions through webcam porn. The one where he brags about how every woman he exploited was his "girlfriend" at some point, as he "seduced" them, then broke them down emotionally and mentally until they'd do anything he told them to including getting a tattoo of his name (with picture examples)?
I kind of pity the lawyer that ends up trying to defend this guy in Romania. It's got to be nigh on impossible to make a defense against human trafficking charges when your client more or less openly uses "I'm a highly experienced and successful human trafficker and sexual predator" as his bona fides on his pick-up-artist/get rich quick scam.
Sounds familiar. Branding, blackmail videos… I bet this shit copied all the details when NXIVM hit the media.
The media probably wouldn't call it the battle of the brains.
(Yeah, they would.)