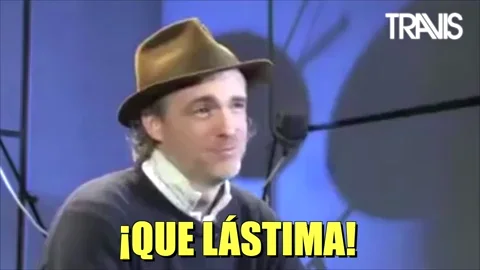 I guess my question is, did her shop have a mask requirement?
Maybe Ben Shapiro will give her a contract to cut hair at DW.
On a more serious note. I'm guessing the same will happen to the DJ that released the pictures and videos of Obama's "downsized" birthday party.
Who knew filming your customers and releasing footage of them without consent to the public to shame them was a bad idea. /s
Yup. Pelosi may be hypocritical buffoon but that business owner should have known better than to do that. Specially since it was obviously politically motivated.
It was so bad she compared it to being stabbed with a knife but she couldn't ask Speaker Pelosi to put on a mask? Weird.
Is it still too fucking hard to wear a mask, Pelosi?
I have to wonder if this is even the real reason the salon owner lost all that business. It seems at least equally likely that she's just one of the countless small business owners who were unable to weather the pandemic, but she's chosen to blame the Pelosi backlash for ideological reasons.
That's entirely possible, though I'm sure the bad publicity didn't help.
Honestly, I don't think Pelosi was 100% in the right here, especially when it took place. But, with only 2 people in the salon that was a pretty low exposure. But at the same time, if you're a high profile politician, you need to practice what you preach.
I suppose through part of the process, you would need to remove the mask to get to around the ears easier. But I'd have left it on through some of it.
That said, releasing the footage was a dick movie.
Fun fact - I am now cutting my hair myself. I do need to goto a pro at some point to clean up the back, and hopefully from there I can maintain it. I am trying that "short on sides and back, long on the top" cut.
So, I look like a drowned rat when I'm getting my hair washed at the hair cuttery. I would be totally pissed if someone posted footage of that without my knowledge, and I would assume any potential client of the establishment would feel like a sense of trust had been broken. Politics aside, this was a totally idiotic move just on the basis of regular good business.
And to respond to some of the earlier comments - no one else was in the building, and also you try wearing a face mask while getting your hair washed and let me know how that works out.
TBC, since the beginning of the pandemic I have been tending to my own mop (with Mr. Linkey's help…I'm seriously close to just razing it down), but I also am not on TV all the time as part of my job.
@Mister44 - do you mean "now" instead of "not" in that last sentence? Doesn't seem to make sense otherwise.
Still? This is from 11 months ago
Oh no! I'm suffering the consequemces of my own actions.
Also: while she's blaming "Leftist politics" for losing her business, the real culprit is literally her because she was playing trumpist political games.
The right is the party of fucking morons with zero self awareness. And that's why so many of us are going to die pointlessly of wars of adventure, climate change, and preventable disease.
That video is from last year. Nevertheless I think she's just playing the left wing victim card so she can get some sympathy cash.
Literally the only politician in congress who does that is Bernie, and the democrats and republicans alike hate him for it.
So. . . does this salon owner think people should wear masks then?
Is that a popular opinion in conservative circles?
Or is "hypocrisy" a bigger sin than spreading COVID?